A Look at Lovely Lady Products - The Coloradoan Newspaper - August 8, 2015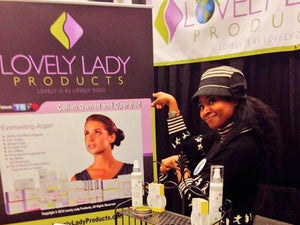 Fort Collins company focuses on finding clean and healthy solutions for taking care of our bodies and the planet
Lovely Lady Products out of Fort Collins manufactures waterless organic and gluten-free body-care products — from bath bars and conditioning shampoo bars to oils and lotions — for women and men. Its founder, former model Cheryl Caspi, talks about her business experience and what sets Lovely Lady Products apart:
Tell us about Lovely Lady Products. How did it get its start?
"… What I place inside of my body has been a very personal journey in terms of seeking good health, which led me to found Lovely Lady Products. Why? Within the gluten-intolerant community, many of us live a life committed to keeping wheat and gluten out of our bodies in an effort to stay healthy. However, over the years, I've learned that it's not enough; we also must be aware of all the toxins and chemicals we are placing on our bodies as well. Whether a person is suffering from an autoimmune disease or not, up to 70 percent of what is placed on the body finds it way inside."
What makes Lovely Lady Products unique among a crowded body-care market?
"Lovely Lady Products is the first body-care company to win a Conservation Award, recognized as Innovator and Entrepreneur of the Year for our bold stance on the development and marketing of organic, fair trade, gluten-free and 'green' products as well as our dedication to water conservation. The Earth, the air we breathe, and the people we share the planet with; definitely worthy causes for such efforts. Water is essential to our way of life, and our economy, environment and day-to-day lifestyle requires water to flourish. Unfortunately, our water supplies are limited and we must learn how to use water wisely every day. Water is not a necessary ingredient for producing body care, and we here at Lovely Lady Products make a conscious effort to eliminate the need for it in all our products except for the natural water that comes from the distillation of the planets that we use to formulate our hydrosol toner. By doing so, we avoid the need to place harsh and dangerous chemicals in our products; and we are able to concentrate nutrients for maximum results, thus creating an exquisite line of plant-based organic products with effective and exceptional properties."